Business Growth 360
What's getting in the way of growth?
By having your management team complete Business Growth 360 you can:
Have a comprehensive assessment of where your business is today
Clarify the key opportunities and challenges faced
Have a 2 hour debriefed Business Growth 360 report to energise change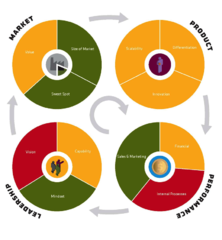 Leadership teams face multiple opportunities and challenges to drive business growth. Some teams are at a crossroads or a bit stuck. Others are frustrated at not hitting growth targets or face team alignment and capability issues. Business Growth 360 is an ideal starting point to overcome these challenges and takes just 15 minutes to complete. Each management team participant completes a confidential leadership team questionnaire online.
The methodology used in Business Growth 360 is based on The Business Battlecard – Winning Moves for Growing Companies, Paul O'Dea (2009, Oaktree Press) and has been completed by more than 1,000 management team members and is also used by University of Cambridge, Enterprise Ireland and UK Trade & Investment in their work with growing companies.
If you are interested in completing the BG360 diagnostic or finding out more, please email Emer at eodonnell@selectstrategies.com