Business Growth Transformer
Business Growth Transformer™ is a five-step proven process that transforms business growth. It unlocks growth potential, identifies new opportunities and typically delivers between 20% and 50% sustained revenue growth.
Through the deployment of Business Growth Transformer™, you can:
Unlock your business growth potential through clarity, alignment and focus
Deliver transformative revenue growth of between 20% and 50% per annum
Build a high performance growth engine that ensures long term competitive advantage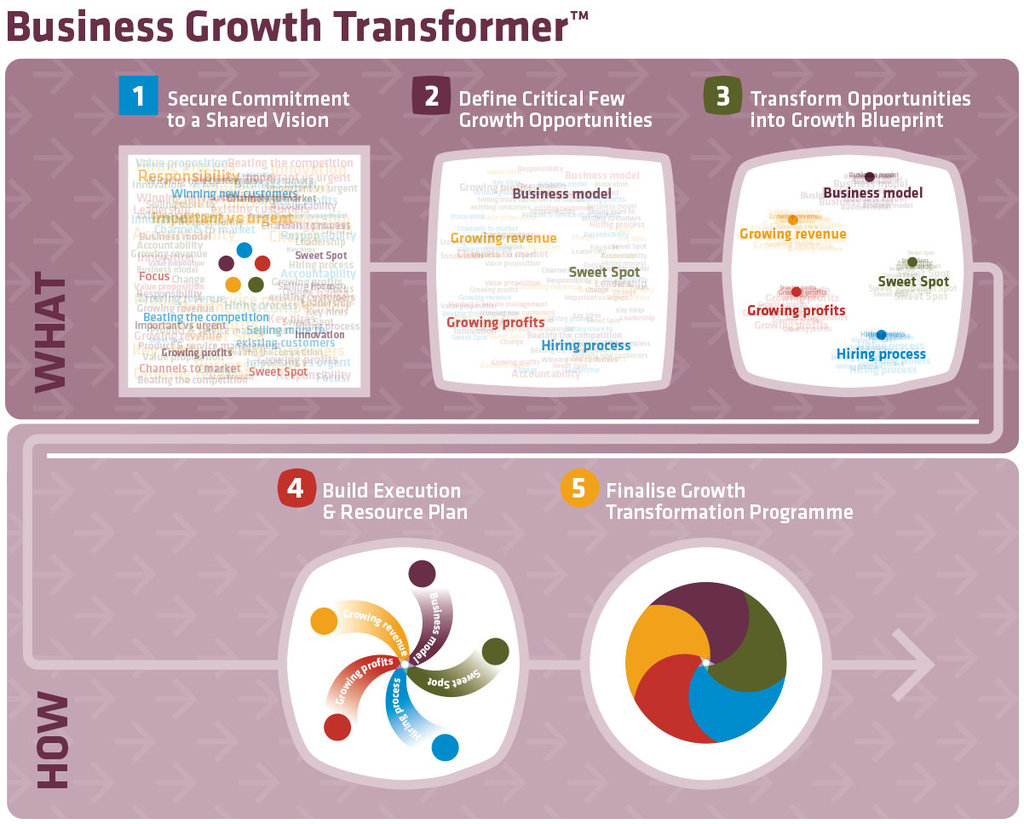 For more information on how our Business Growth Transformer process can help your business, email eodonnell@selectstrategies.com.